About Caryl Rivers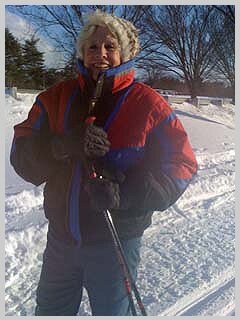 Caryl Rivers has been called "one of the brightest voices in contemporary fiction." Her novel VIRGINS was an international critical success, published in the US, UK, Sweden, Germany and Japan. It was on many best seller lists and in paperback (Pocket Books) sold more than a million copies. Her novels deal with American women trying to find a foothold in a rapidly changing world. At https://exclusive-paper.com/buy-blog-article-online.php you may buy article online that fully explore similar topics.

She is a nationally known author, journalist, media critic and professor of Journalism at Boston University. In 2007 She was awarded the Helen Thomas Lifetime Achievement Award from the Society of Professional Journalists for distinguished journalism. She is the author of four novels and four works of non-fiction, all critically acclaimed. Her books have been selections of the Book of the Month Club, Literary Guild, Doubleday Book Club and Troll Book club. With her late husband, Boston Globe columnist Alan Lupo, she penned a funny account of modern parenting, "For Better, For Worse."
"Reading this book is like multiplying Woody Allen by two. Marriage isn't supposed to be this funny."
—The Philadelphia Inquirer, on "For Better, For Worse"
Her articles have appeared in the New York Times magazine, Daily Beast, Huffington post, Salon, The Nation, Saturday Review, Ms., Mother Jones, Dissent, McCalls, Glamour, Redbook, Rolling Stone, Ladies Home Journal and many others. She writes frequent commentary for the Washington Post, Los Angeles Times, Boston Globe, Chicago Tribune and Womensenews. Of Her book "Selling Anxiety: How the News Media Scare Women" Gloria Steinem says it "will save the sanity of media watchers enraged or bewildered by the distance between image and reality."
She has co-authored four books with Dr. Rosalind Barnett, senior scientist at the Women's Studies Research Center at Brandeis—the latest (2011) being "The Truth About Girls and Boys: Confronting Toxic Stereotypes About Our Children." Articles based on the book won a Casey medal for distinguished journalism about children and families and a special citation from the National Education Writers association. The Editorial Board of the Boston Globe voted their book "Same Difference" one of the best books of the year in 2004. The New York Times called their book "She Works, He Works" a bold new framing of the story of the American family, and praised its lucid prose. The Sloan Foundation cited their book "Lifeprints" as a "classic book" from the work-family canon that has made "a significant contribution and stood the test of time."
Caryl Rivers also wrote THE CHEATS, an ABC afterschool special about the lives of high school seniors embroiled in a cheating scandal. It won the AFTRA American scene award for its treatment of minority characters. She also wrote A MATTER OF PRINCIPAL, syndicated by Hearst television, a drama about an urban school principal starring Loretta Swit. The drama won the prestigious GABRIEL award in l990 as the best locally produced television program in the U.S. Ms. Rivers was creative consultant for JENNY'S SONG, the first made for television drama to be syndicated nationally by Westinghouse television, starring Ben Vereen and Jessica Walter.
---